TECHBASH 2023 KEYNOTES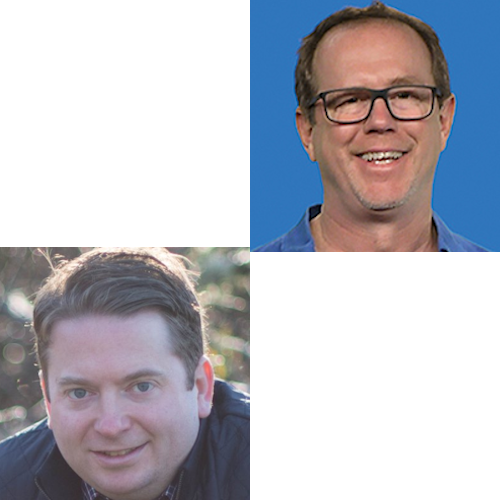 Building and scaling cloud-native intelligent applications on Azure
Learn how to run cloud-native serverless and container applications in Azure using Azure Kubernetes Service, Azure Container Apps and Azure Functions.
Want to know what Scott and Paul will be talking about?
Click Here for Details
Charting your course
The world of tech just keeps moving faster! How am I supposed to keep up? Even the tools I'm familiar with keep changing; evolving. It is a crazy time for us all, so let's step back. Let's start by being awed and inspired.
Want to know more about Kathleen's session?
Click Here for Details
Visual Studio Secrets Uncovered
Visual Studio is one of the largest applications in the world, used by millions of developers every day. It's no simple task to plan, code, innovate, and release a new version every few weeks.

Want to know more about this keynote session from Mads?
Click Here for Details
WORKSHOPS FOR 2023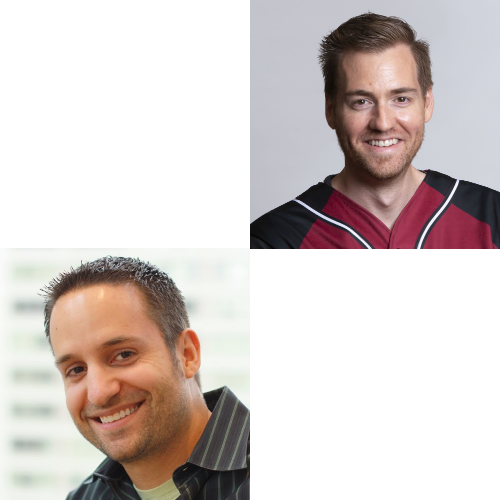 Progressive Web App Workshop
Let's connect with PWAs! Progressive Web Apps seek to bridge the gap between native Android and iOS apps and the Web...
Details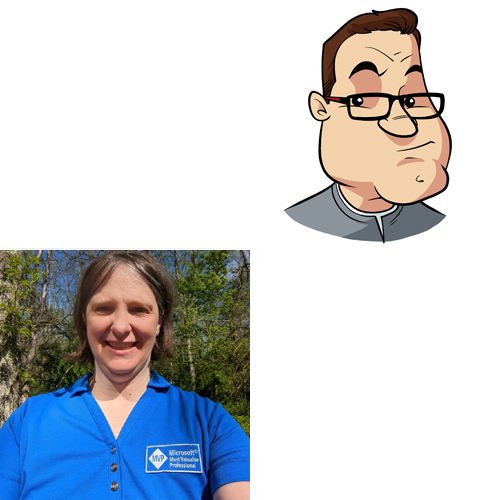 Test-Driven Development Workshop Duo
Two amazing half-day workshops: Establishing Good TDD Habits AND Mastering TDD in Legacy Code...
Details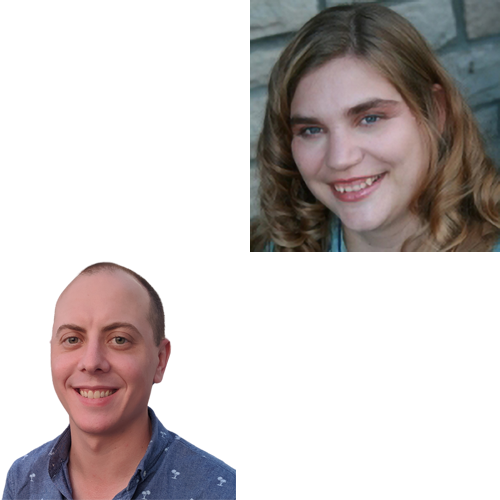 Workshop Duo: Azure MLOps / Building beautiful, performant, single-codebase Web, Mobile & Desktop apps w/ .NET
Two fantastic half-day workshops: Azure MLOps AND Building beautiful, performant, single-codebase Web, Mobile, and Desktop apps with .NET...
Details
Design and Develop a Serverless Event-Driven Microservice-Based Solution
During this workshop, you will start by designing a solution using serverless and event-driven cloud services using microservice patterns...
Details
Workshop Duo: Securely developing IaC / CI/CD w/ GitHub Actions
Two awesome half-day workshops: Securely developing Infrastructure as Code AND CI/CD with Github Actions...
Details
2023 Sponsors
As a sponsor, you are a major component of TechBash and we help get your message to our attendees, speakers, and staff!
We have a variety of sponsorship plans available for you, please check out our sponsor prospectus or contact us directly.
What is TechBash?
At TechBash, attendees will take their skills to the next level, learning from experts who share their knowledge in a fun, collaborative, and inclusive environment. TechBash is focused on Web, Cloud, DevOps, Architecture, Best Practices, Soft Skills, and much more. We provide three full days of keynotes and breakout sessions plus an optional fourth day of deep-dive workshops. And so you don't get burned out, we also have social events, a family day, and yes, we are hosted at the largest indoor waterpark on the East Coast. TechBash is a non-profit, community run event, led by developers for developers. After TechBash, attendees are inspired to build remarkable things. Read more here.
Sessions
TechBash will have 3 days jam-packed with sessions covering the freshest and most relevant topics.
Awesome Speakers
TechBash has attracted dozens of world-class speakers to ensure a variety of experiences and backgrounds.
Central Location
TechBash is a short drive from New York City and Philadelphia as well as from Boston and Washington DC.
World Class Event
TechBash focuses on being a world class event where you'll walk away feeling inspired to build amazing things.
WONDERING WHY YOU SHOULD ATTEND TECHBASH?
At TechBash we inspire our attendees to build great things that will change the world. The sessions at TechBash will deliver bleeding edge advances in the coding, designing and development of mobile, web, desktop and SaaS applications. Our speakers are world class knowledge experts you may have seen featured at other conferences like DevIntersections, NDC, VS Live (Visual Studio Live), and Google I/O. We keep adding an inclusive variety of speakers to the list, so check back regularly to see who's up next.
We've built a safe, welcoming and exciting environment that is designed for *all* attendees to get the most out of the event. In the many, many informative sessions at TechBash, you'll learn a crazy number of new things, but we know amazing interactions happen outside the talks too. Our attendee lounge will have plenty of space for you to hang out and talk with old friends and make new ones. Speakers and attendees will gather in the lounge to follow up talks after sessions over coffee and snacks. Our awesome, big name vendors will be there, presenting their latest gadgets and code, and a few job listings as well.
Our venue, the Kalahari Resort, is really cool. It is a recently expanded resort, conference center and 220,000 sq. ft. indoor water park, now the largest in the country. The Kalahari is located in the beautiful Pocono Mountains of Pennsylvania, less than a 2-hour drive from New York City, Philadelphia, and northern NJ. This location is still within reasonable driving distance of many other cities in the northeast. Many developer conferences require a cross-country flight and thousands of dollars to attend. Some are even invitation-only. TechBash is different. We're in your backyard, our tickets are a fraction of the cost of those other conferences, and all are welcome. Yet, we have several of the same speakers and sessions.
Haven't been to TechBash? We extend a hand to you, especially those of you who haven't attended a developer conference before or may feel excluded at tech events. TechBash is for everyone, and we're going to have loads of fun while we learn a ton. Get TechBash tickets here. We look forward to seeing you there!