REGISTER FOR TECHBASH TODAY!
3 DAY CONFERENCE
3-Day Ticket
Attend three days at the main event. This ticket includes breakfast, lunch, and all activities for the purchased day including keynote and evening events. The eligible dates for this pass are November 9-11, 2022. Tuesday workshop track is not included.
4 DAY CONFERENCE w/ WORKSHOP
4-Day Ticket
Attend all four days at the main event, including a workshop track of your choice on Tuesday. This ticket includes breakfast, lunch, and all activities for the purchased day including keynote and evening events. The eligible dates for this pass are November 8-11, 2022.
KEYNOTE
The Future of People
Technology is constantly changing the way we live our lives. During this keynote, Jeff will touch upon how artificial intelligence is changing the way we live. Jeff works on the Amazon Alexa team helping developers make Alexa even smarter.
Want to know what Jeff will be talking about?
Click Here for Details
Is there #Stress in the world of #Tech?
No matter what profession you're in, our jobs can contain various stress factors unknown to individuals looking from the outside. Crux will give you insight and tools to overcome hurdles at work by being different and taking the time to give you the means and support to handle stress at work!
Want to know more?
Click Here for Details
WORKSHOPS FOR 2022
Building and Deploying a New Cloud App from Scratch
In this workshop, we are going to build and deploy a modern cloud application from scratch! Using Visual Studio and Azure ...
Details
Gotcha Where I Want 'Cha: Building a React Native App with a GraphQL API
Most mobile applications need to use a backend API to connect its users to its services. Building these types...
Details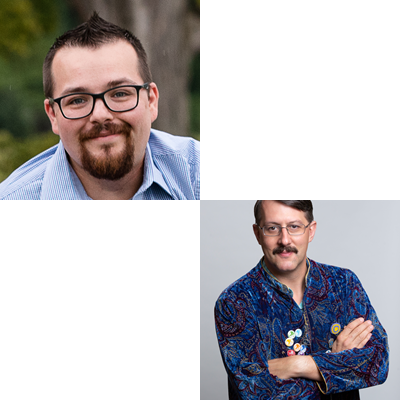 Workshop Duo: Lightweight Kubernetes / Application Security
Two awesome half-day workshops: K3s - Half the Size, Twice as Awesome: Lightweight Kubernetes AND Application Security, Basic, Intermediate, Advanced with...
Details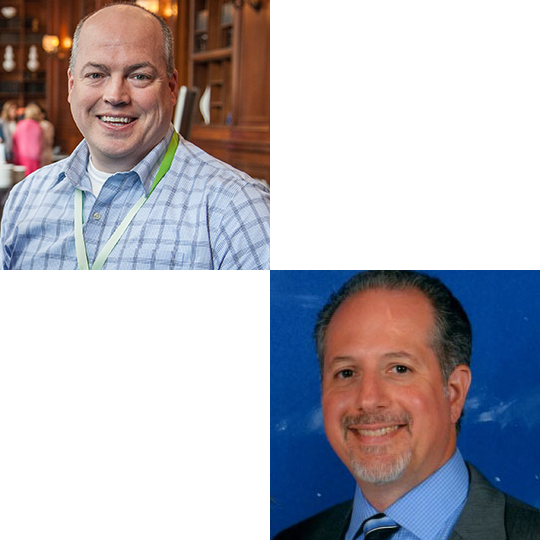 Drive Low-code Innovation with Pro-code Enterprise Development
Learn how to integrate enterprise development skills and practices into the low-code movement...
Details
STAY AND PLAY AT KALAHARI
Do you want to stay where the action is? The Kalahari Resort and Convention Center in the Poconos has 977 rooms and suites for you and your family to stay while you are attending TechBash. The best part -- up to 4 individuals, including yourself, receive a wrist band good for the waterpark! There's so much to do that we continually hear from attendees that this is their favorite conference in the country!
Room rates are just $169/night Monday through Thursday and $189 on Friday night. Use one of the options below for booking. Additional options and upgrades are available if you call the Kalahari.
PHONE
Call
1-877-525-2427
and mention Techbash while you are on the phone. The reservation assistance should be able to give you our great rates!
Sponsors
As a sponsor, you are a major component of TechBash and we help get your message to our attendees, speakers, and staff!
We have a variety of sponsorship plans available for you, please check out our sponsor prospectus or contact us directly.
What is TechBash?
At TechBash, attendees will take their skills to the next level, learning from experts who share their knowledge in a fun, collaborative, and inclusive environment. TechBash is focused on Web, Cloud, DevOps, Architecture, Best Practices, Soft Skills, and much more. We provide three full days of keynotes and breakout sessions plus an optional fourth day of deep-dive workshops. And so you don't get burned out, we also have social events, a family day, and yes, we are hosted at the largest indoor waterpark on the East Coast. TechBash is a non-profit, community run event, led by developers for developers. After TechBash, attendees are inspired to build remarkable things. Read more here.
Sessions
TechBash will have 3 days jam-packed with sessions covering the freshest and most relevant topics.
Awesome Speakers
TechBash has attracted dozens of world-class speakers to ensure a variety of experiences and backgrounds.
Central Location
TechBash is a short drive from New York City and Philadelphia as well as from Boston and Washington DC.
World Class Event
TechBash focuses on being a world class event where you'll walk away feeling inspired to build amazing things.